Brittany Ransom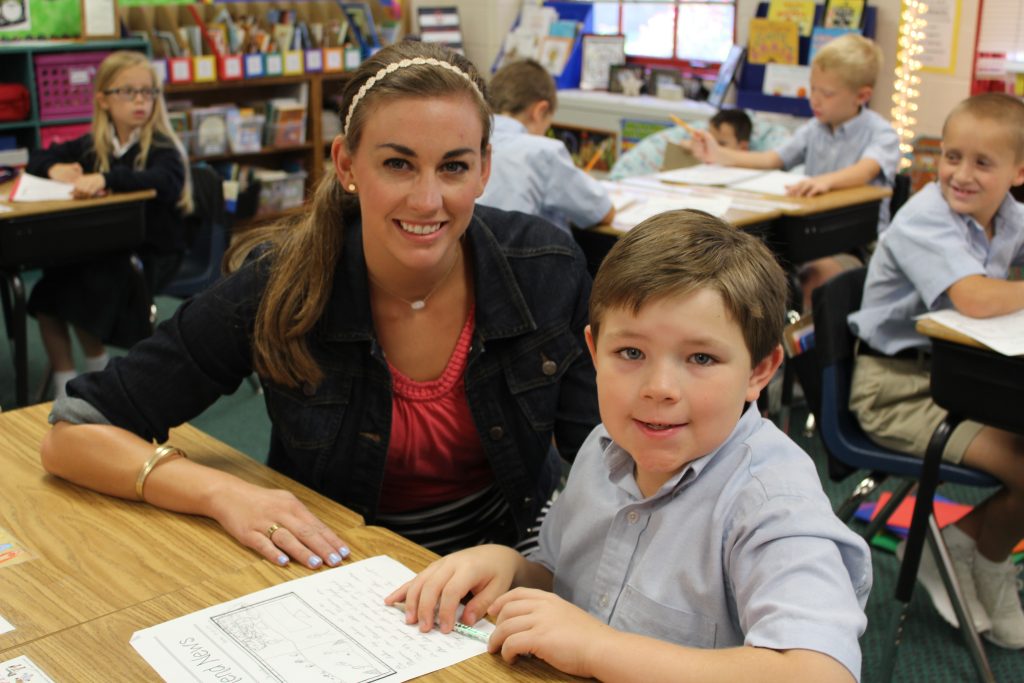 Brittany always knew she wanted to work with children, and that being a teacher would be a rewarding career filled with joy, happiness and new challenges. "I love being able to make a difference in the lives of my students each day."
Brittany is an Academy alumna and the school is near and dear to her heart. She enjoys Sacred Heart traditions, the beautiful campus and school community.  She has been teaching at the Academy for six years. "I feel so blessed to be back at the Academy and have such fond memories of being a student here. It is special to come to work each day when you are in the presence of St. Rose Philippine Duchesne."
Brittany loves how eager her third graders can be. She enjoys seeing their smiles every day and thrives on their enthusiasm. She builds a classroom environment that promotes character development, kindness and community service.
"Being a role model for students and building relationships with students and their families is the best part of being a teacher."
While teaching keeps her busy, Brittany enjoys traveling to new places, exercising and spending time with friends and family. With a bachelor's degree in elementary education with a certification in early childhood education and a master's in education with a reading specialist certification from Maryville University. She appreciates teaching Fundations and reading lessons, and enjoys seeking new ideas for her classroom at reading, writing and math workshops.
"I try to make lessons fun and engaging for students," she says. She believes the classroom should be a positive, safe and nurturing environment where children feel appreciated and know what is expected of them.