Cortney Pearce
Little Acorns
Mrs. Pearce always knew she wanted to be a teacher. She loves to see the wonder in the eyes of the children, the gears turning as they experience new things, and the excitement on their faces when they understand something for the first time or at a deeper level. Mrs. Pearce loves having her three children at the Academy. "The Academy has been a blessing. When deciding to come back to work after staying home with my children, there is no place that I would rather be a teacher! I love that work feels like a family."
In her free time, she enjoys being with her family, reading, searching for new ideas to implement and of course cheering on her kiddos in the various sports that they love!
---
Samantha Weiss
Pre-Primary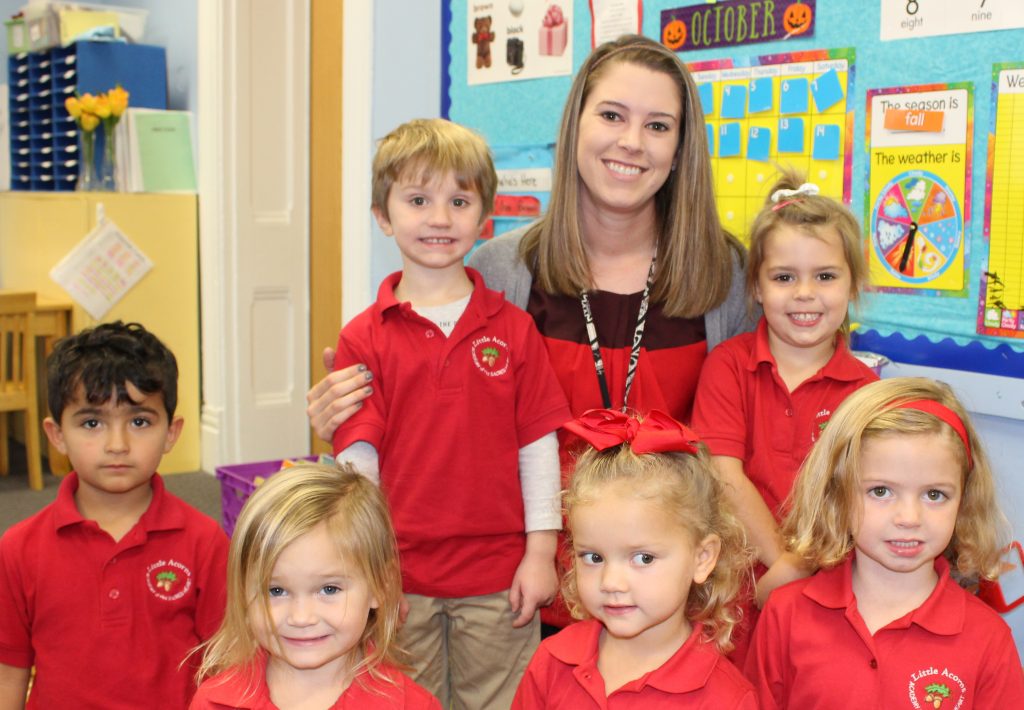 As an elementary education major at Lindenwood University, Sam's journey at the Academy began in 2011 when she joined the Academy's Late Dismissal program. It was during this time that she fell in love with the Academy. After graduating in 2014, Sam knew the Academy is where she wanted to teach. She began her teaching journey at the Academy as a substitute teacher followed by roles as the Kaleidoscope teacher for K-4 and Pre-Primary Assistant.
Sam feels fortunate to have had many roles at the Academy but has found her passion for teaching with the school's youngest learners, stating "I love their curiosity and excitement for learning. All the growth and independence I see our littlest learners achieve throughout the year is rewarding as our the relationships you form with them. "
In 2017, she launched and developed the Little Acorns program for three-year-olds and spent four years growing an active, engaging, and hands-on program, before moving to Pre-Primary in 2021. Sam graduated with Master of Arts in Education at Lindenwood University in May 2021 and has additional certifications in early childhood education and early childhood special education. In her free time, Sam enjoys spending time with her family and friends, staying active and reading.
---
Alli Alarcon
Pre-Primary Aide
I am happy to be back at ASH for the 2022-20223 school year. I started at the Academy in 2015 working late dismissal. Over the years I have held various positions including Kaleidoscope, librarian and Pre-Primary assistant. I took a year away to teach Kindergarten in a neighboring school district but felt a calling to come back to the Academy. I am excited to work with Pre-Primary again and be apart of our amazing school community!
---
Paige Murray
Primary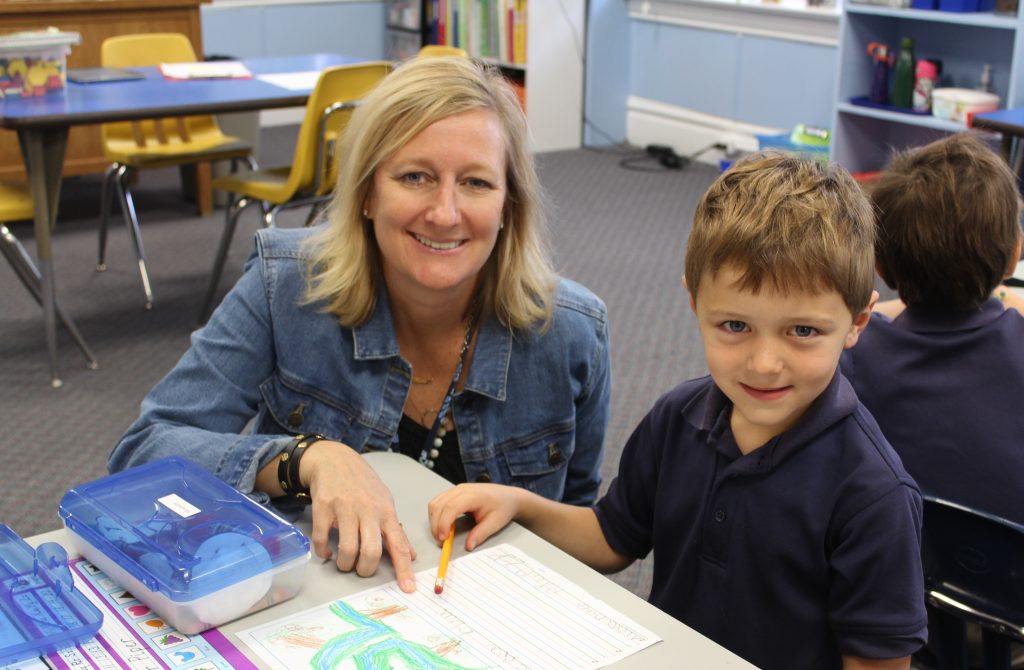 A St. Louis native, Paige knew at an early age that she wanted to be a teacher. After receiving her B.S. in education from the University of Missouri, St. Louis, she knew she wanted to work at a school where she could touch her students' hearts as well as their minds, and found the Academy of the Sacred Heart. After teaching first grade for five years, she took a break from her career to be a stay-at-home mom but knew she would be back one day. Paige saw what a special and loving place the Academy was, rich in traditions and history, and wanted that for her own children. She returned as a parent and then in 2006 as a teacher, and has taught kindergarten ever since.
Paige enjoys teaching young children because she loves seeing them become more independent. She also loves teaching reading and finds it very rewarding to see a child develop an interest in books. She empowers her students to take responsibility for their learning, their choices and their personal growth.
Paige enjoys trying new recipes on her family but loves going out to dinner and letting someone else do the cooking even more. She loves traveling with her husband and two children but also enjoys time at home doing projects around the house.