Michelle Hagen
Art
Michelle attended the University of Missouri St. Louis and graduated with a Bachelor in Fine Arts. She enjoys working in a variety of mediums including drawing, painting, textiles and clay. She has taught art for grades 6-12 in a private, therapeutic school and utilizes differentiation and individualized instruction in her classroom. Her students are introduced to the work of a variety of artists and art periods, she wants students to experience art and realize how much it affects their lives. "I love helping students discover their creativity and watching them grow as artists and critical thinkers, the art room is their studio and I want to provide a safe space for self-expression and to explore new ideas and processes."
Michelle lives in St. Louis with her husband and three daughters and draws inspiration for her own art through traveling, music, gardening and spending summer vacations on Lake Michigan.
---
John Storjohann
Computer Science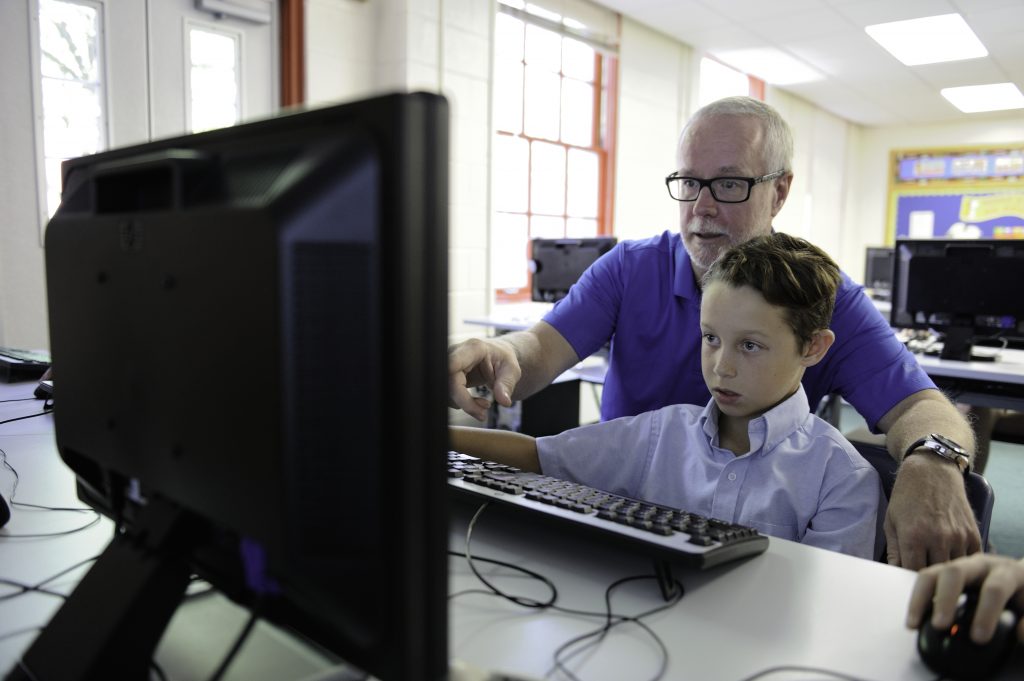 While working at a camp for physically handicapped children when he was a student at Lindenwood University, John was moved by the opportunity to make a difference in the lives of children. The experience inspired his own passion for teaching and coaching children and the Academy of the Sacred Heart offered the opportunity to teach the whole child–academically, spiritually and emotionally–in a meaningful way. In his time at the Academy, John has taught physical education, American history and computer science; served as the Dean of Students for Boys; coached soccer, basketball and track, and served as the school athletic director.
Continually seeking to grow as an educator, John is a member of the ISTE (International Society of Technology in Education). Over the past two years he has attended the ISTE 2015 in Philadelphia, Pa., completing workshops in computer science and mobile application development, the Code Studio Computer Science Fundamentals Curriculum Workshop for K-5, the Developing Leaders Seminar presented by Tim Elmore, "What Great Teachers Do Differently" by Todd Whittaker, 2017 NCEA (National Catholic Educators Association) Convention, the Common Sense Media Digital Citizenship Training for teachers K-5 and 6-12 and has begun the Minecraft in Education that adds programming skills to the Minecraft environment.
---
Maureen Stoll
Physical Education
Maureen and her husband, Doug, have three daughters, Carly (14), Grace (12), and Janelle (10). A former attorney, Maureen transitioned to teaching to spend more time with her family and share her passion for health and physical fitness with students. In addition to engaging in physical activity of all kinds, in her spare time, Maureen enjoys reading, traveling, volunteering, and watching historical documentaries.
---
Gayle Kramer
Music
I attained a Bachelor of Arts in Music with a minor in Business Administration in 1987. While raising twin boys from 1989, in 1999, I returned to school and acquired dual certification in Vocal and Instrument music. I have taught music privately and within a school setting since 2005. I believe we learn like our students on three cognitive levels: aural, visual and kinetic. It is only through observing our students that we can successfully teach and learn. I am very proud and happy to be a part of the faculty at the Academy of Sacred Heart.
---