Marcia Renken
Principal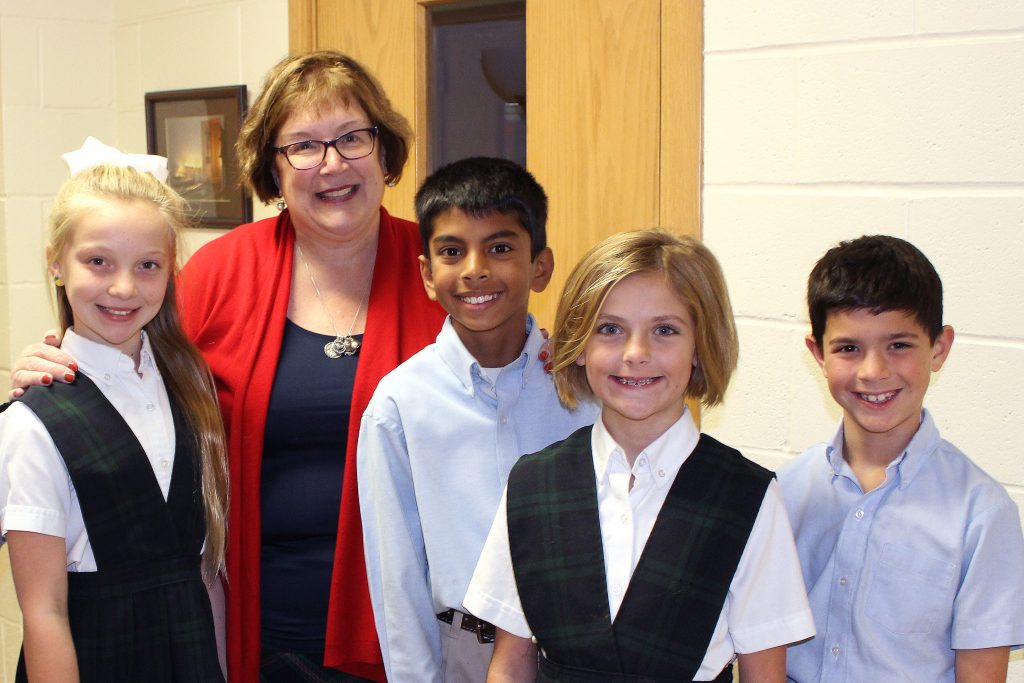 In between learning her name and hearing her read their own names aloud at Graduation, generations of Academy students have found Mrs. Marcia Renken in their corner. From teaching in the Lower School to leading Heart of Oak assemblies, from conversing in the warmth of her Principal's office to overseeing Silver Teas and Prize Ceremonies, Mrs. Renken has accompanied countless ASH students on their journeys of growth. For so many, this trusted educator has become a friend.
With a bachelor's degree in elementary and special education, Marcia began her career teaching in the Special School District before arriving to teach first grade at her alma mater in 1984. She moved into administration in 1999 as Lower Elementary School Administrator, was named Lower School Principal in 2007, and accepted the role of Principal when the school returned to the one Principal model in 2014.
She was recognized for being "Best Principal" in the 2016 Best of St. Charles Readers Poll sponsored by the St. Louis Post-Dispatch and Suburban Journals.
This Academy graduate takes to heart the Goals and Criteria of Sacred Heart Education. Throughout the years she has been a member of task forces, action plan committees, strategic and long-range planning committees, and several of the Academy's Sacred Heart Commission on Goals self-study committees, serving as Chair in 2008. She is a member of the Academy's Keepers of the Flame committee and has also participated in the Network Keepers group.
Marcia loves to travel, read, bake and garden. She cherishes time spent with her daughter, Katie, son, Christopher, and five grandchildren.