The wait is over! The Cuvée Bicentennaire produced by French winemaker Jean-Louis Chave to commemorate the Academy's bicentennial anniversary was delivered for pickup Dec. 1-3, 2017.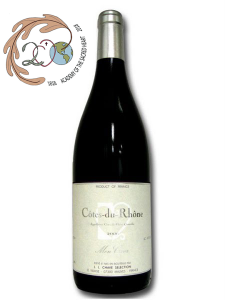 French winemaker Jean-Louis Chave is the husband of Erin Cannon Chave, a 1985 graduate of the Academy. The couple live with their two children in the Rhone Valley, about one hour's drive from Grenoble, the birthplace of Philippine Duchesne. The Chave family has been growing grapes and making wine in this region in France since 1481. Read more at Domaine Jean-Louis Chave – St. Joseph & Cellars.
If you pre-ordered a case of the wine and have not yet picked it up, please contact Development Director Mary Maher at 636-946-6127 or mmaher@ash1818.org.